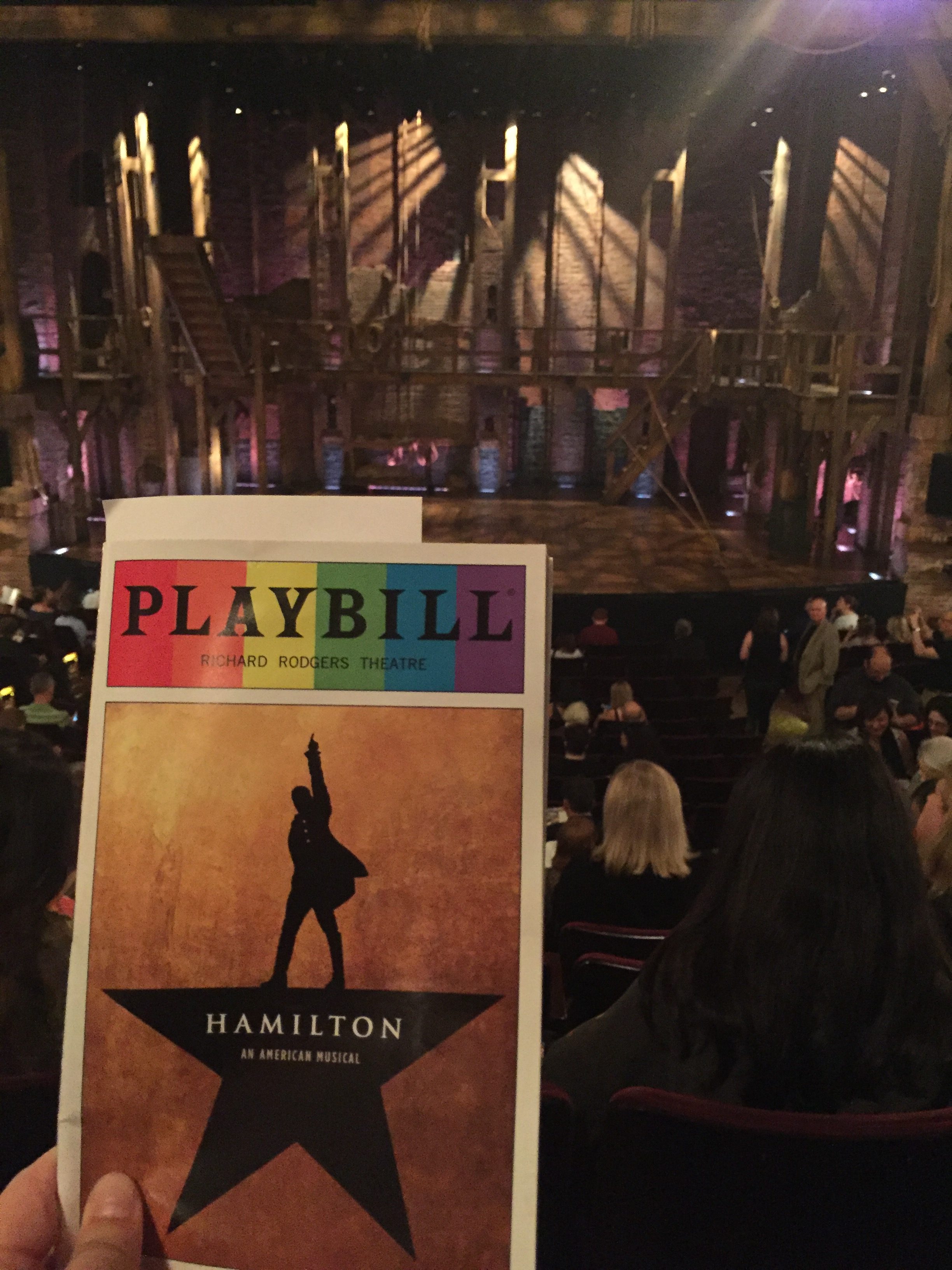 by Emilia Charno
Enjoy the New York Public Library's new Alexander Hamilton Exhibit
Legacy…What is a legacy? The hottest Founding Father's legacy is given the spotlight in new NYPL exhibit, "Alexander Hamilton: Striver, Statesman, Scoundrel," in the Stephen A. Schwarzman building through December 31, 2016. See the Reynolds Pamphlet, Hamilton's draft of George Washington's Farewell Address, and much more!
2. Take a Ferry on the Hudson River
Take a Gray Line Circle Line Landmark Cruise to get a feel for what Hamilton saw on his final journey to a fatal duel with long-time "frenemy" Aaron Burr. Try listening to the show's "The World Was Wide Enough" to enhance this experience (and maybe cry a little!). Tickets are $37 for adults and $30 for children.
3. Take a Stroll Down Stone Street
Historically known as the first paved street in Manhattan, walking down the Stone Street Historic District can make you feel like Hamilton is right there with you. And what better place to celebrate his legacy than adjacent to the Financial District?
4. Explore the Dimenna Children's History Museum
Through this exhibit, the New York Historical Society beckons school age children to explore the city through the lens of memorable NYC children. Here, a pavilion is dedicated to immigrant and orphan Alexander Hamilton who worked hard, reinvented himself in the United States, and ultimately shaped this country's monetary system.
 5.Visit the Grange, of course! 
The only known estate that Alexander Hamilton ever  owned, The Grange is now a National Memorial at the heart of the Harlem neighborhood. Tours and admission are free of charge, so don't throw away your shot to see where Hamilton lived and worked.