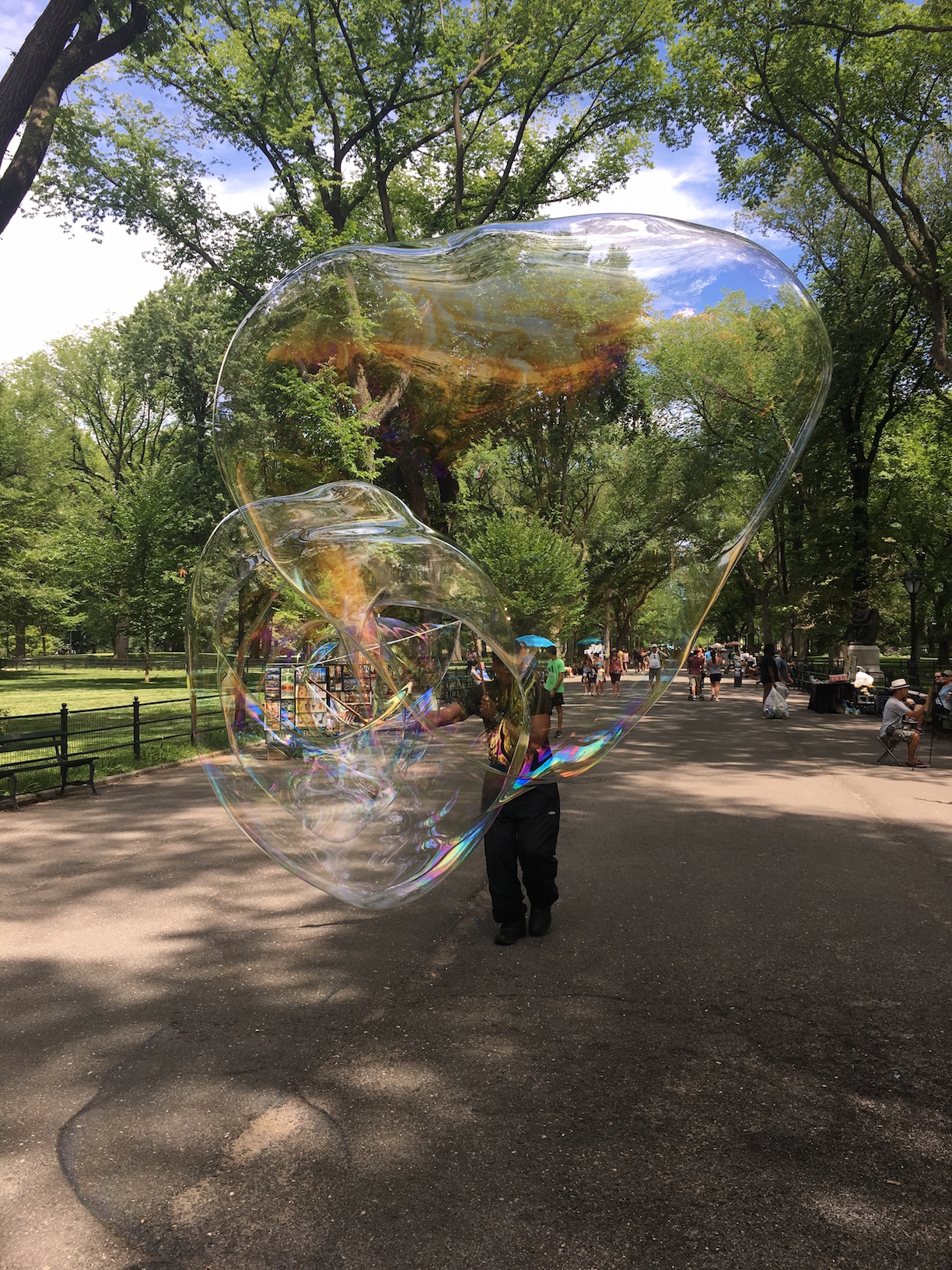 by Madison Cerniglia
You don't have to pay hundreds of dollars to be amazed and dazzled by talented performers.  Just walk into a New York City park and experience a thoroughly entertaining show for free.
Central Park is one of the largest social hubs in New York City.  Tourists and New York locals can sit in the park to relax, eat a meal, play leisurely sports, or watch street performers.  
Many of the acts return often to Central Park to play for summer weekend crowds.
One of these acts is "The Black Guys Dancing."
The Black Guys Dancing is a group of young men that combines dancing, acrobatics and comedy into a thrilling show that attracts large crowds.
Many would assume that street performers only put on shows to earn easy money, but that is not the case for these young men.
The founder of the group, Chris from the Bronx, said, "We've been dancing all our lives."
The chemistry and passion within the group is evident as they perform their extremely popular show near the famous carousel.  At the first of their five shows on a Sunday afternoon, over 75 people stopped to watch.
They take turns doing impressive dance moves that are similar to breakdancing and acrobatics.  But what makes this show resonate with park-goers is the interaction with the audience.  
This is a common theme among the popular street performers.
Many might have seen the famous bubble man blow larger than life bubbles around the city.  But with so many catching onto the trend of performing with bubbles, what makes certain street artists more popular than the rest?
It all comes back to audience interaction.
Manny the Famous Bubble Man from Queens, N.Y., was receiving a constant flow of tips unlike the other "famous bubble guy" just a quarter mile further into the park.  What did Manny have that the other did not?
Manny's bubbly personality drew people in.  He was not afraid to have a conversation or make jokes and this made him more likable to the public.
Manny was conscious about his audience and invited a young boy to help him blow a bubble.  Manny's friendly spirit was contagious, which is most likely the reason his bucket contained many dollar bills.
The other bubble man had ear buds in and would not talk to anyone.  He still had an entertaining show, but he was missing a certain quality that Manny had.  
Walking around the city's parks you see many performers: musicians, dancers, and novelty acts.  
Looking around at the tips these performers were making, it all came down to who made the most personal connections with the audience.
These personal connections seemed to stem from passion.
When speaking to The Black Guys Dancing and Manny the Famous Bubble Man, it was obvious that they loved what they do.
Street performing has trickled down to younger ages as well.
Alyssa Chetrick and Ivan Mendez are high school musicians who have had experience playing in the streets.
Ivan, a guitar player, said "I don't give a f*** about the money."
He made it very clear that the only reason he performs is because he is devoted to playing music.
Alyssa, who plays the violin, did stress that choosing what to play can be frustrating sometimes.  She said "There's an extent of intellectual engagement that you try to get, but it's not always easy."
Both musicians agreed that they play what they want and try not to conform to what the general public wants.
"I always play how I'm feeling, and if they like my emotions they come," said Ivan.
The joy all of these performers cannot be measured in the dollar bills they receive.  Even though they welcome the money, it is not the main reason many street performers are putting on their shows.
An entertaining and successful show has certain elements to it.  If you want to learn what they are and maybe become a street performer yourself, click here.