by Elba Obregon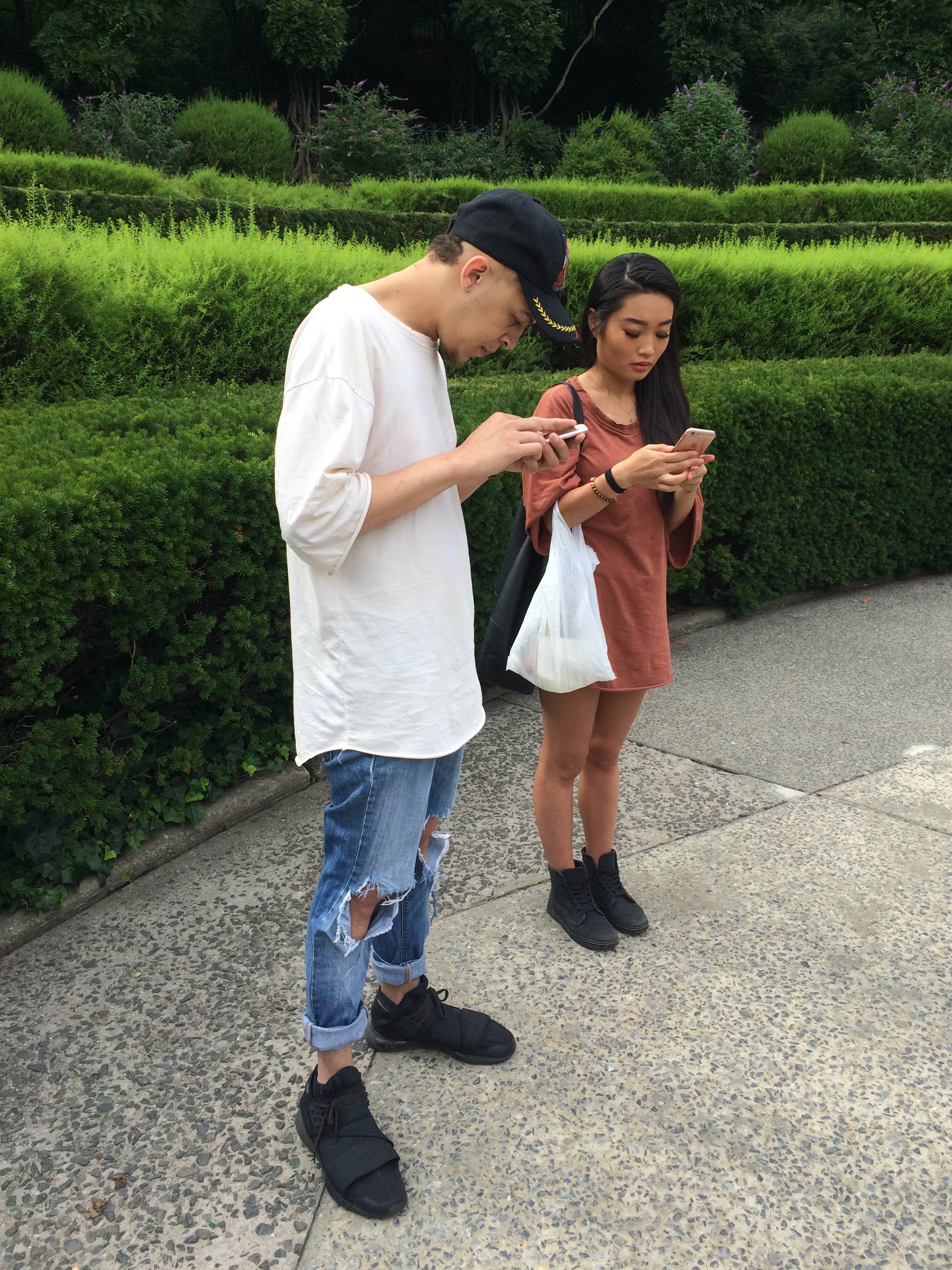 Pokémon Go players have been trying to "Catch 'em all" as they hunt for Pinsirs, Goldeens and other creatures of the Pokemon world.
The mobile gaming app Pokémon Go has taken over the summer of 2016 as the biggest craze for children, teenagers, and adults alike.
Pokémon Go was released on July 6 by Niantic Inc., makers of Ingress and Field Trip, two other apps. Pokémon Go has broken the record for most App Store downloads in its first week of release, according to CNNMoney, topping Twitter.
In New York City, Pokémon Go players are taking advantage of the abundance of Pokestops in every neighborhood from Chelsea to Harlem. Many people are even saying that Pokémon Go has helped them go outside more and see new places.
"I usually would just handle my business and go home, but now I'm like you know what, let me go catch some Pokémon," said 24 year old De'shon Williams of Brooklyn.
Pokémon Go is a virtual reality app that takes the original Pokémon franchise to a new level. Players become Pokémon Trainers by capturing Pokémon. The app uses real world locations as Pokestops, centers for catching Pokémon. The more Pokémon players catch, the higher they level up. When players reach level 5, they choose a team-Valor, Mystic, or Instinct- and work to capture Pokémon hubs known as Gyms for their team.
Pokémon Go players are also using the game as a way to meet fellow Pokémon Trainers. By setting up "lures" to attract Pokémon, Pokémon trainers can meet in a certain area and chat as they hunt for Pikachus and Magikarps.
"I get out, I interact with people. You know, before the game people don't really talk to each other. People just want to 'hi and bye', and do what they got to do. But here it's a lot different. With this game, everybody has something in common," said 25 year old Ruben Escobar of the Bronx.
For some, Pokémon Go is a way of exercising and seeing new places. However, other players see the app as just a game instead of a way to increase physical activity.
"I duct taped my iPhone to a box fan and I let it just go for a little while and that way I can 'walk' for 10 miles and I don't even have to move," said NYU student Alex Novelle of Southern Florida.
The more players walk, the more Pokémon are available to them. This is not only because more Pokestops are available, but also because the game has Pokémon eggs that hatch and produce Pokémon after players walk 1-3 miles.
Even though Pokémon Go has only been around since July, Pokémon itself has been around since 1996 when Pokémon Red and Green were released in Japan for Gameboy consoles. Over the years, Pokémon has grown into a trading card game, game for Nintendo consoles, television shows, and movies. The nostalgia of Pokémon is what has led many people to play Pokémon Go.
One 15 year old player said that before playing Pokémon Go he played Pokémon on Gameboy. He said the nostalgia drew him to download the game, and also that there are not a lot of gaming platforms that have Pokémon games.
Pokémon Go is available anywhere in the U.S. and is rated 9 years and up. To sign up, players must either join through the Pokémon trainers club or enter their Google account information. Half of the players said that they had no problem providing their information to the app.
Security and respect have been concerns brought up all over the country by business owners who are being disturbed by Pokémon Go players. In Washington D.C., the Holocaust Museum was a Pokestop until Niantic finally removed all gyms and Pokestops in the area.
Safety has also been an issue for the popular gaming app which is available for children to download. On August 1, Governor Cuomo has banned sex offenders from downloading Pokémon  Go.
"Protecting New York's children is priority number one and, as technology evolves, we must ensure these advances don't become new avenues for dangerous predators to prey on new victims," said Governor Cuomo in a statement responding to Senators Jeffrey D. Klein and Diane Savino who feared that children were unknowingly being led near sex offenders residences. 
Pokémon Go is now issuing warnings to players when opening the app reminding them not to enter dangerous or restricted places while playing.