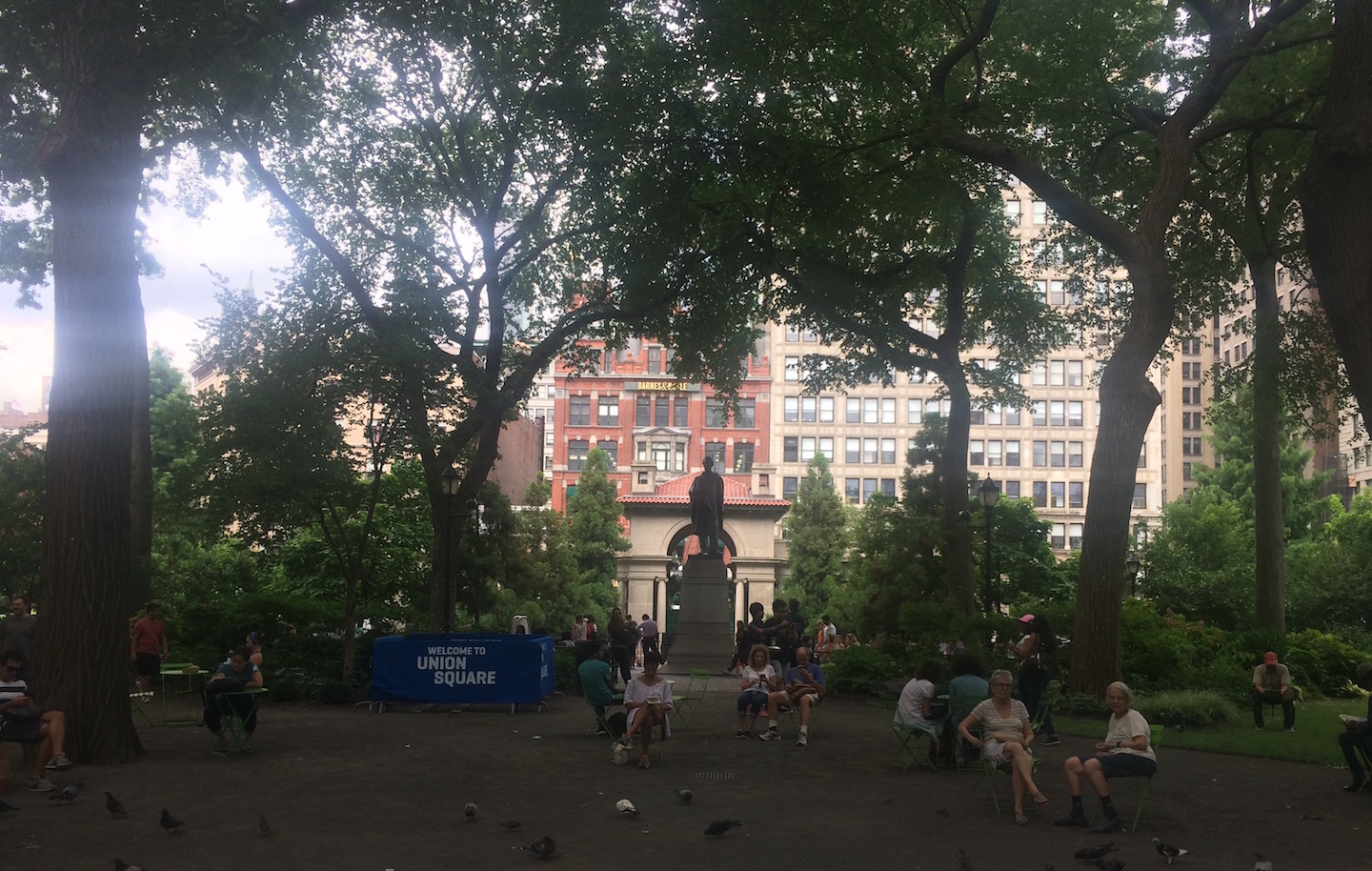 By Spencer Brown
Union Square Park opened in 1839 and has been the location of many political gatherings as befits its name.
However, its name does not come from the labor unions or the unification of the United States but rather from the linking of arteries Broadway and Park Avenue South.
One of the most famous rallies in Union Square was after the fall of Fort Sumter in April 1861, almost a quarter of a million people to came to support the union cause.
On September 5, 1882, in the first Labor Day celebration, a crowd of almost 10,000 workers went up Broadway and past the reviewing stand at Union Square.
In the days following 9/11, Union Square became a gathering point for mourners and vigils were held for the victims.