By Liwen (April) Kang
The New York City Subway is one of the world's oldest underground transportation system, started on October 27,1904. It has tracks that are 229 kilometers long.
It is owned by New York City's government and is overseen by the New York City Transit Authority and Metropolitan Transportation Authority. There are 468 stops included in the system. It covers Manhattan, Brooklyn, Queens and Bronx. The New York City Subway is the seventh busiest subway system in the word. The first six are in Beijing, Tokyo, Shanghai, Moscow, Korean in Seoul and Guangzhou.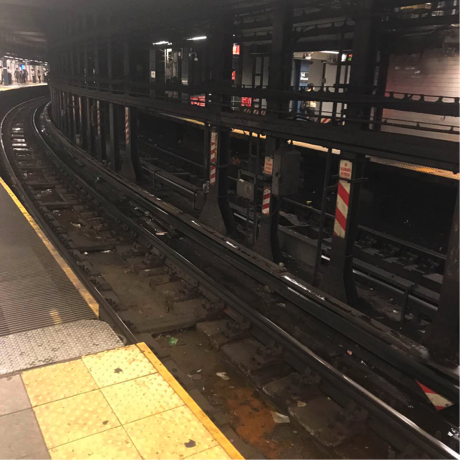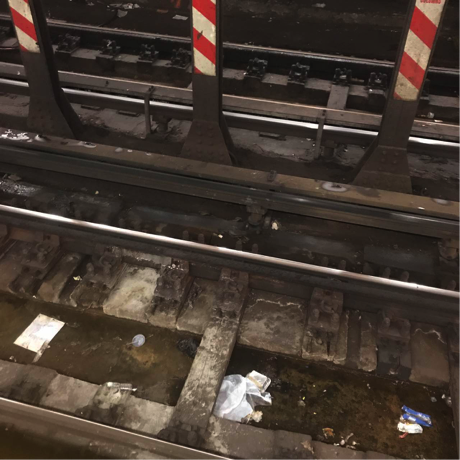 14TH Street and Union Square
While the New York City Subway has some six million rides annually, approximately 30 percent of people in New York City avoid taking the subway or buses, according to an informal survey by NYU Precollege Journalism students. The survey included New Yorkers, tourists and visiting students.
The main problems that are most concerning are dirty subway stations, service interruptions and safety problems.
"You don't have security check before entering the subway. People might have weapons with them," said a Chinese visiting student.
Almost three-quarters of those surveyed experienced delays or other service interruptions on the subways or buses.
Nearly 90 percent of people think public transportation could be improved.
Over half of people support the idea of banning food on the subways or buses and dirty environment in subway stations is the problem that most people complain about. The average rating out of 5 for cleanliness on the subways is 2.4.
"You have to wait to long for subway in such a hot and stinky environment," said an NYU student.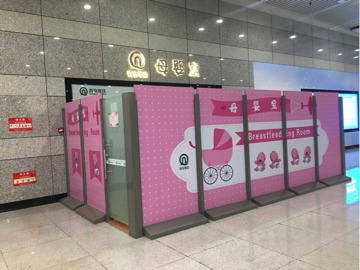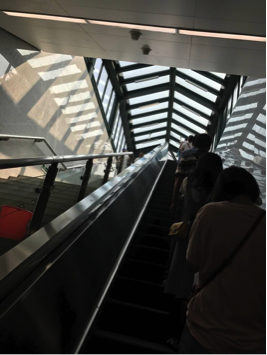 Qingdao Subway is a subway system located in Qingdao, Shandong Province in China. It opened in December, 2016 and it just has one line, including 22 stops, and there are seven lines under construction.
It has baby care rooms in two stops, which provide baby cribs, sofas and other equipment for women who carry babies.
The pricing system for the Qingdao subway is a metered fare. Less than five kilometers is charged 2 yuan (30cents). Five to 10 kilometers is 45 cents. Ten to 17 kilometers is 60 cents. Seventeen to 27 kilometers is 75 cents. Seventeen to 38 kilometers is 90 cents. For more than 38 kilometers, riders can travel every 20 kilometers for 15 cents.
"It's so new and services are good here. AC is always on and I don't have to wait too long," said Zeng, a high school student from Qingdao. (Translated from Mandarin)
"I am glad we have a subway in Qingdao now. It's really cheap and convenient" said Bi, a high school student from Qingdao.
People are not satisfied with hot temperatures in the summer, homeless people and food trash in subway stations. Also, visiting students are confused about complex train lines.
"The subway map in New York City is too complicated for me. Besides, station-calling service on the subway is not clear enough for me so I might get off wrong stations," a visiting student from Chengdu, China said.
The fact that New York City's subways have no security check or no windows between station and trains worries some Chinese students.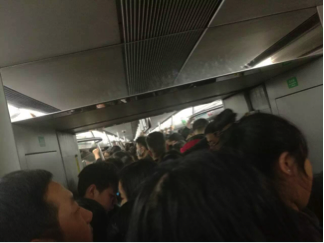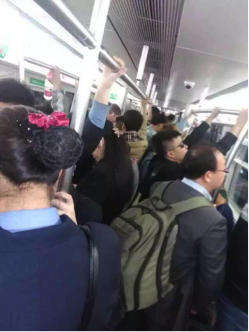 The Beijing Subway was the first subway opened in China. It opened on Jan.15, 1971, 67 years later than New York City subway. Until 2017, there were 18 lines, covering 11 districts in Beijing, and around 344 miles long. It's the second largest city subway system in the world, behind Shanghai.
"You cannot imagine how crowded it is in Beijing to take subway from 8 to 10AM and 6 to 8PM. The subway is like a sardine can. People can literally be pushed out by crowds," said Kang, a 36-year-old working woman in Beijing, in Mandarin.
"Once I was carrying my suitcase. I pushed myself in but I lost my suitcase on the platform," said Liu in Mandarin, a 17-year-old high school student from Chengdu.
"It's really quick. You have to wait for maximum of 1 minute for next train," Li said, a working man in Beijing.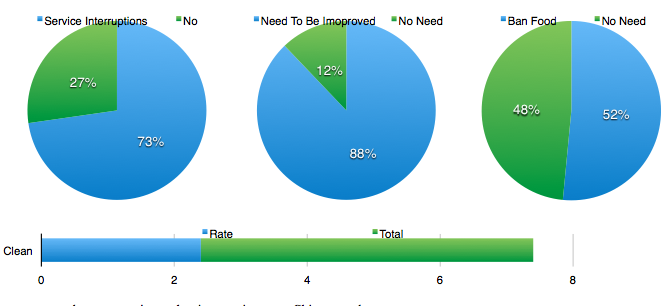 Liwen (April) Kang is a NYU precollege student from Chengdu Foreign Language School AP Center, currently a 12th grader.