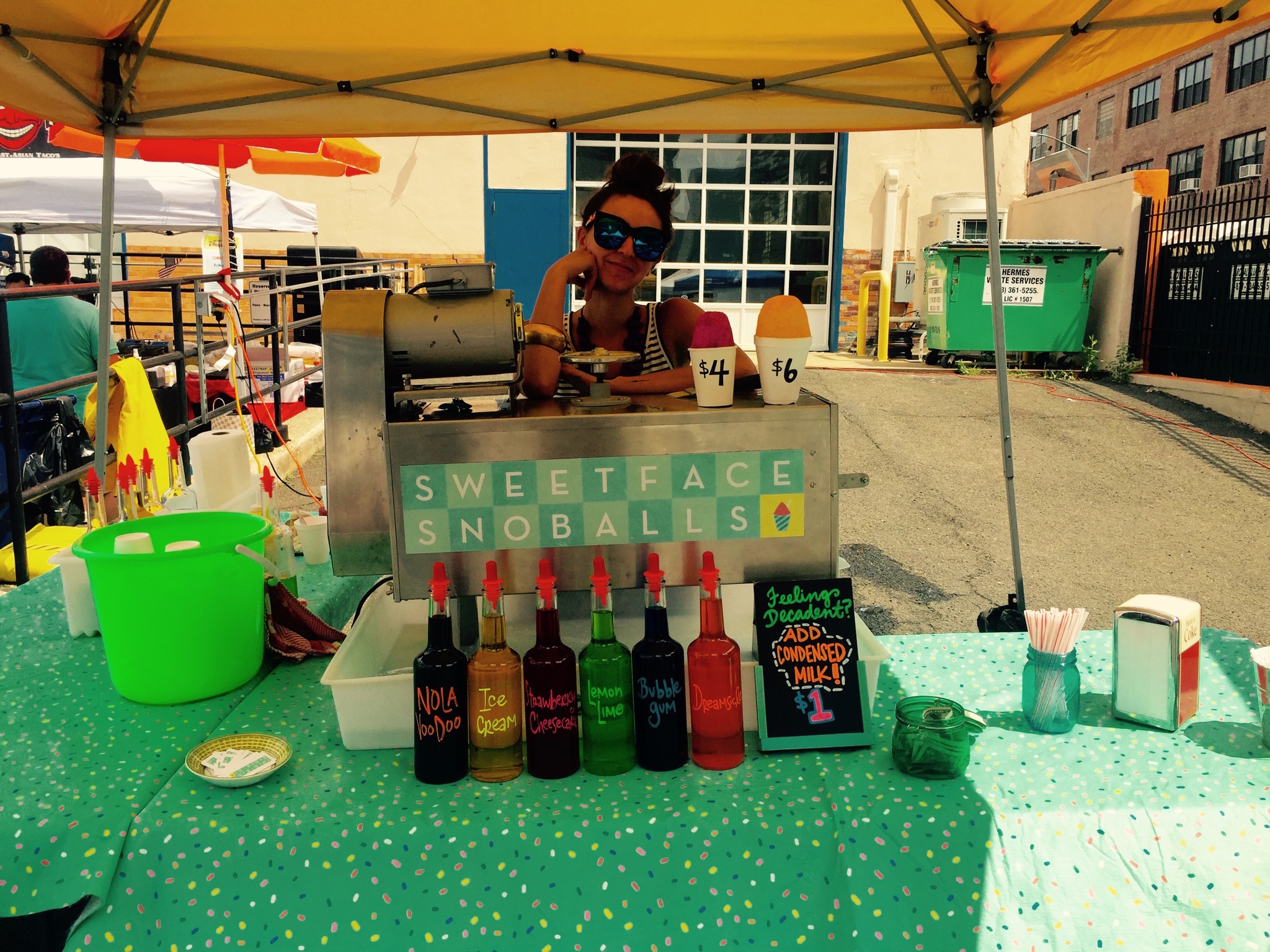 by Emily Roberts
While walking down the busy streets of New York City you can get a fresh, hot cooked meal at any time. These meals are accessible to everyone and easy to eat on the go. This luxury is known as street food.
Street food is quick and accessible food sold by vendors on the street or other public locations. Portable kitchens range from pushcarts to well equipped vans.
When it comes to street food in New York City, locals only want the best of the best. The Vendy Awards recognize and reward the most appetizing street food every year in New York City, Philadelphia, and Los Angeles. They are to food what the Oscars are to Hollywood.
The finalist are chosen from nominations by the public. You can nominate your favorite vendor by going on the Vendy Awards website -www.vendyawards.streetvendor.org- and submitting your favorite vendor in hopes that they will get to compete to win one of the many titles. The winners are chosen by ticket holders and judges including chefs, city officials, and television personalities.
There are six different categories that the vendors can be nominated in which include: Vendy Cup/People's Choice, Rookie of the year, Best of Market, Best Dessert, Best of Street Drinks and a special surprise category that has not been released yet.
This year Rebecca Dukert is nominated for her first Vendy. She is the owner of Sweetface Snoballs, is nominated for Best Dessert. Rebecca makes refreshing and delicious snoballs that she sells at LIC Flea and Food and various festivals around the city.
A Snoball is shaved ice put in a cup in the shape of a snowball with flavored syrup mixed throughout. When purchasing a Snoball, you get to choose from a variety of fun flavors such as Nola VooDoo, Ice Cream, Strawberry Cheesecake, Lemon Lime, Bubblegum, and Dreamsicle.
Snoballs come in two different sizes, small and large. The small Snoball is $4 and the large Snoball is $6. You can also add condensed milk for a $1 extra.
Since it was a hot and humid Saturday afternoon I decided I would try out one of Rebecca's Snoballs. I ordered a small Lemon Lime Snoball which served as the perfect afternoon snack in the summer heat.
Rebecca moved to New York City about a year ago from New Orleans and opened Sweetface Snoball in April. She said she wanted to find a way to bring her old home to her new home which led her to start a business selling her favorite childhood dessert, the Snoball.
In Queens, Delmy sells her delicious Colombian obleas, by the Junction Avenue Subway stop in Queens for only $2. She is also a first time finalist in the Vendy Awards this year.
Obleas are a caramel filled wafer that Delmy started making and selling three years ago. Delmy says her favorite part about selling street food is seeing all the different cultures and witnessing something new everyday.
The savory caramel filled wafer was an excellent snack. There is no doubt that Delmy will be a tough competitor at this year's Vendy Awards.
In Central Park, The Basket is a delicious picnic themed food cart that sells fresh and healthy sandwiches. When eating at The Basket, I enjoyed the delightful Caprese Baguette made with fresh mozzarella, tomatoes and olive oil for $7.99. This year, The Basket is up for nomination in the Rookie category.
Los Viajeros Food Truck is another food cart up for nomination in the rookie category thanks to its Latin fusion tacos and freshly made burritos. The veggie tacos containing jack cheese, sweet plantains, peppers, onions, cotija cheese and chipotle aioli make for a filling lunch, at $3 each.
You can find Los Viajeros Food Trucks near the Flatiron Building, uptown by La Marina and near the Bronx Medical Center.
If you're looking for the most delicious funnel cake, you better check out A Lil' Bit Of Fun at LIC Flea and Food. The dessert vendors sell their artisanal gluten free funnel cakes in a variety of creative flavors including red velvet, cinnamon, chocolate and classic.
Mysttik Masaala serves Indian food that also has vegan options. I tasted the chicken curry which contained ginger and onion spiced chicken. This tasty meal was $8 and the perfect meal to share with a friend. Mysttik Masaala is open seven days a week and is located in Midtown on 54th Street and Park Avenue.
The Vendy awards are part of the Street Vendor Project, a nonprofit membership project that comes together to try and make a permanent change for street vendors by making them aware of their legal rights and responsibilities.