Cha Cha Matcha has Instagrammable beverages and white and green soft-serve swirls.
By Paloma Hanaini
Two former NYU students travelled around the world after graduating in 2015. It was in Uji, Japan, where Matthew Morton and Conrad Sandelman got their inspiration for their matcha-based Manhattan shop.
Matcha, a type of green tea that's made of leaves crushed into a powder, is very popular in Japan where it is used to flavor and dye foods like noodles, mochi, ice cream, and more. Matcha has a bittersweet vegetal taste that might be hard to get used to for first-time matcha tasters.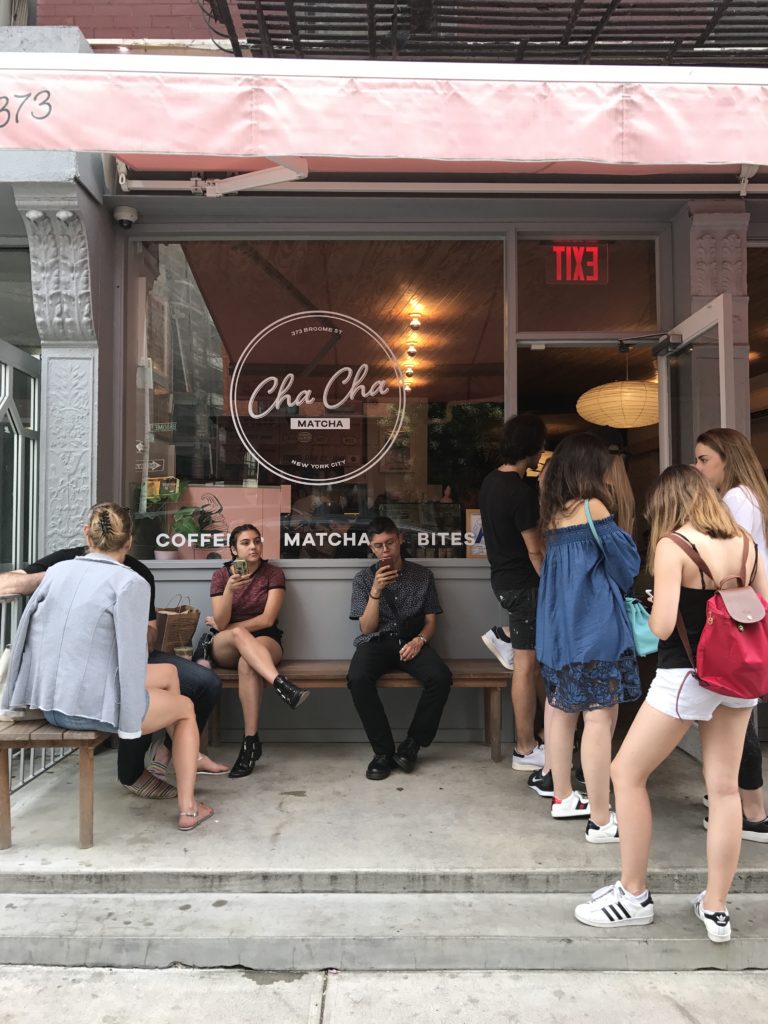 Cha Cha Matcha's site says the best part is that "you can infuse matcha into just about anything — pastries, candy, hot beverages, even cocktails".
This matcha store is a small but popular shop with a few sitting spots located in one of New York's most famous neighborhoods, SoHo, where usually young people hang out.
According to employee Clay E., people are really interested in the health aspect but also in the cultural aspect of matcha. Health claims include having over 100-times the antioxidants of regular brewed tea and containing amino acids that calm and focus the brain, Cha Cha Matcha's website says.
But Cha Cha Matcha itself is a draw.
Clay E. said that "the atmosphere and the vibe that we give is very relaxed, it's almost like a club for the morning."
This social-media oriented store attracts mostly young people because they were born in a generation in which there's a lot of stuff popping up and there are many different ways of looking at the world, Clay said.
They have two types of customers: the ones who drink half of the beverages because they are only there for the picture, and customers who get triple shots of matcha and really are interested in the lifestyle, the employee said.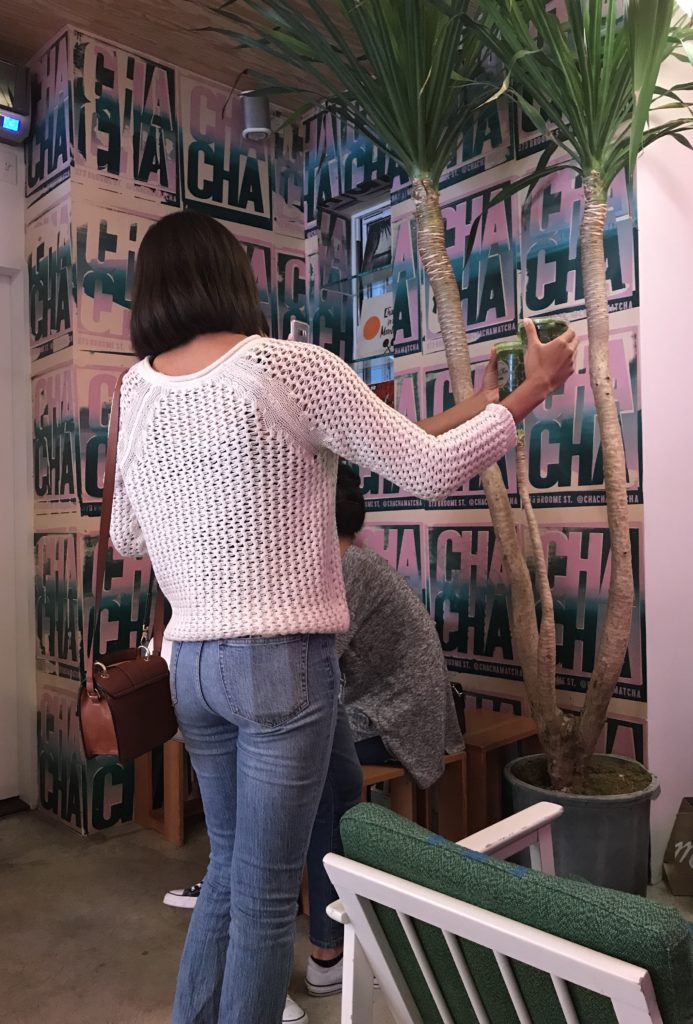 Camila B. from Weston, Fla., said she, "came to Cha Cha Matcha because I wanted to see for myself the vanilla-matcha soft-serve and the green drinks everyone on Instagram is talking about."
Even though matcha powder and other types of products are available at retail stores such as Whole Foods, Clay E. said, "it's not becoming a thing of the past and the reason for that is because it's all about the physical experience of being here. There's the music, the aesthetic, the vibe. It's a social atmosphere."
Cha Cha Matcha is located in 373 Broome St. New York, NY, and it's open seven days a week, usually very crowded on weekend afternoons. Prices range from $3.75 to $8.
"Coffee in a Cone"—hot trend for winter
Dayne Levinrad is the mind behind this new concept that consists in having your daily espresso, latte or any other  hot coffee drink served in an ice cream cone. It's "Coffee in a Cone".
The ice cream cone is lined with four layers of chocolate, each with a different cacao percentage that reinforces it and makes it leak-proof. However, people only have 10 minutes to drink the coffee before the cone melts completely.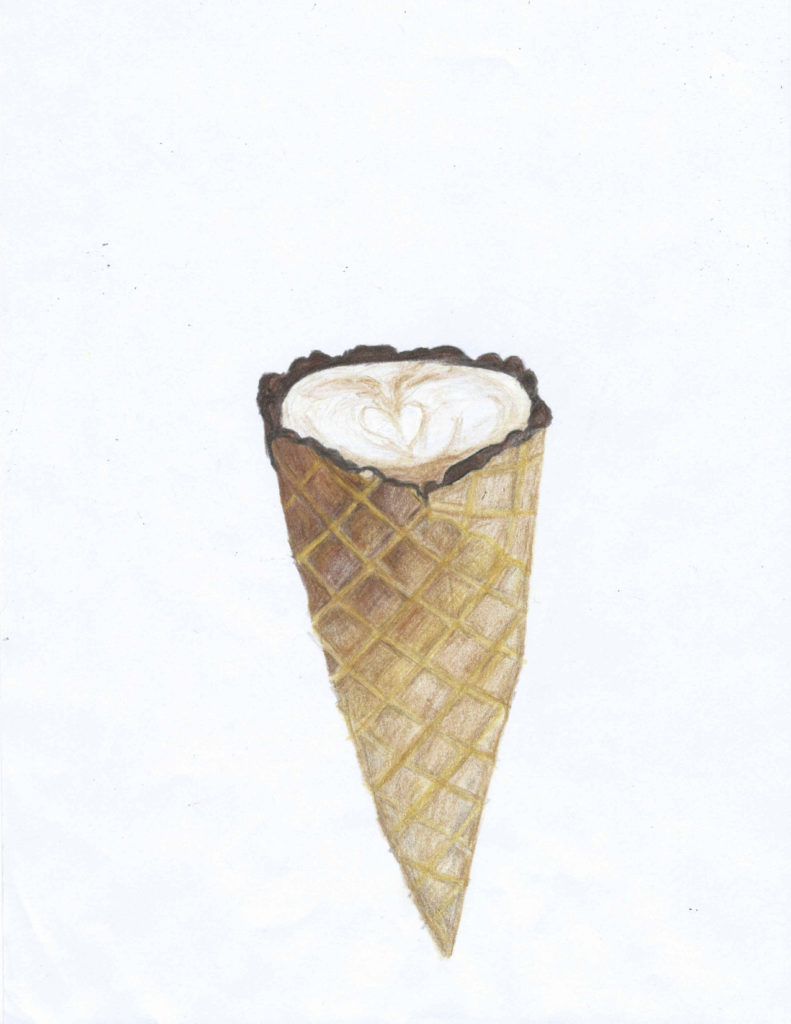 According to Toronto coffee shop Balzac's website, Levinrad worked for months to make this possible. He told Eat Out website that, "It took us a while to figure that out. At first we had people spilling – I had to replace quite a few. But we've now found a recipe that works."
It all began in Levinrad's coffee shop, The Grind Coffee Company, in Johannesburg, South Africa, after he had worked in Brazil, Australia and America for four years, the Daily Mail wrote.
The trend soon expanded to other countries in Africa and Asia, becoming a worldwide known Instagram trend with over one million posts under the #coffeeinacone hashtag.
But it remains unknown here in New York City. So why does it appear to be the next big thing?
In May 20 2017, Balzac's coffee shop in Toronto, Canada, introduced Coffee in a Cone to its customers and Levinrad was there to witness the arrival of his creation to the American continent. It's success up north is likely to filter south.
According to a Daily Mail report, Coffee in a Cone puts together three of Instagram's best-liked items: coffee, chocolate and ice cream.
"We used the cone as a way to become an Instagrammable product. When people come in they take a selfie and tag #coffeeinacone," Levinrad told CNN.
Efforts to reach Balzac's Coffee Roasters authorities were unsuccessful.
Step inside this 80-year-old candy store and feel like a kid again
Lower East Side landmark Economy Candy seeks to recreate childhood memories by offering more than 2,000 sweets that range from old time favorites to today's trends.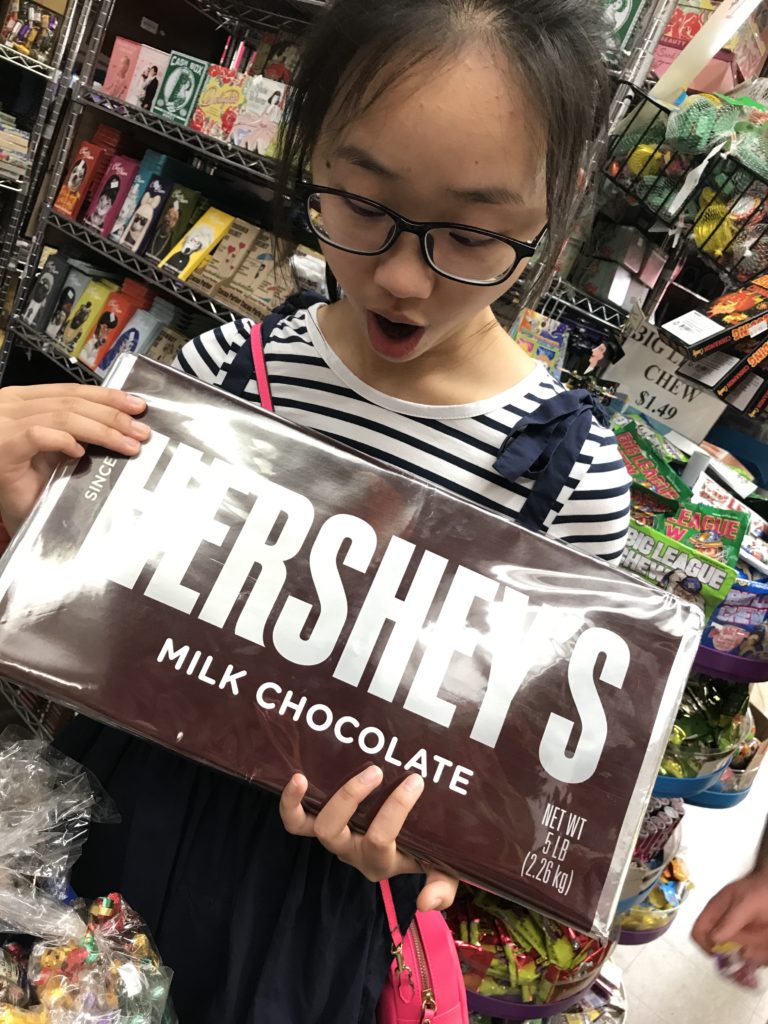 What first began as a shoe store is now an iconic family candy business that attracts both New Yorkers and tourists. It is described by food writer Ed Levine as the "Best Penny-Candy Store".
"Back in the day when we first opened up we used to sell tea, jam, oils and coffee, but little by little they started dying out so we stopped selling them. Everyone wants candy now," said employee Ray A..
He said that most locals choose to buy jelly rings, pretzels or graham crackers, whereas tourists look for all the stuff they can't get in their own countries.
According to the employee, the next candy trend will always depend on future generation's tastes, but right now "all kids love sour stuff. They find boring the candy that I grew up with."
"What people buy most depends on the time of the year. During summertime people come a lot for parties so they stick to the gumballs and things like that," said another employee, Jeanet.
Jeanet also said that the 5-pound Hershey bar, which Hershey's website describes as "the World's Largest HERSHEY'S Milk Chocolate Bar," is today's hottest candy trend. And it's on sale: it costs $19.95, approximately $25 less than its original price.
But candy isn't just something that you can see, touch and buy in stores. You may have tried one of  burger restaurant Black Tap's cocktails without even realizing that it had candy on it.
"People will start incorporating candy into other things like Black Tap does," Jeanet said.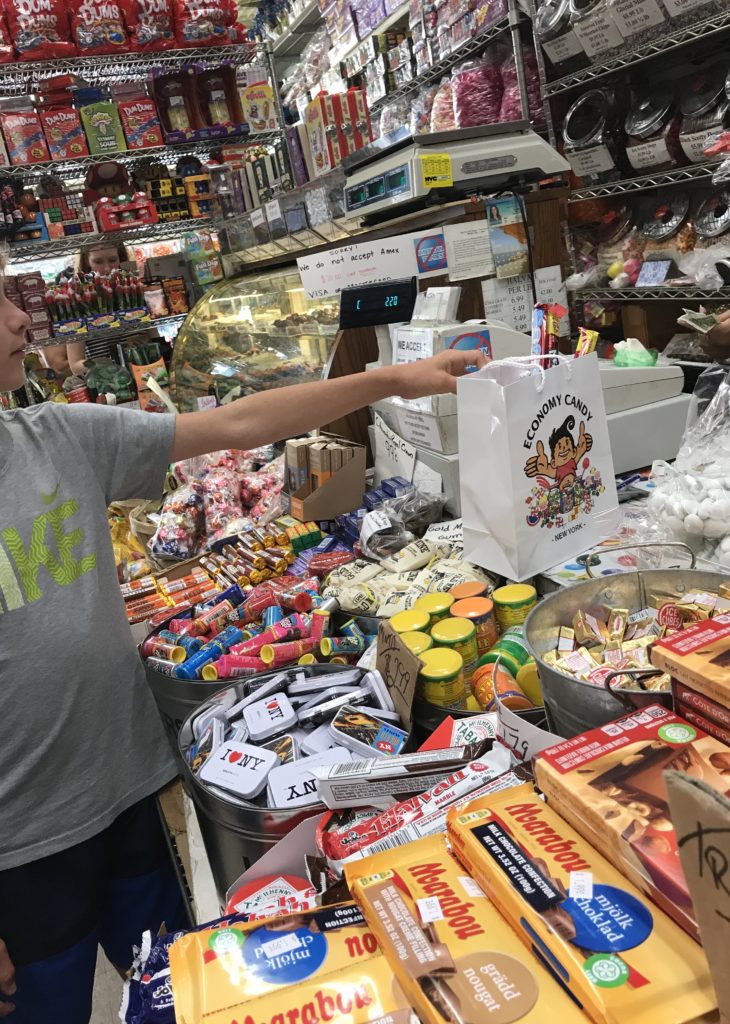 Economy Candy is located in 108 Rivington Street in Manhattan and it's open seven days a week. Its third-generation owner, Mitchell Cohen, launched the official Economy Candy website that delivers all over the country.
Paloma Hanaini is a junior student at Mar del Plata Day School in Mar del Plata, Buenos Aires, Argentina.