By Yingyin Jade Chen
In the eyes of a visiting student from southern China, skateboarding culture in New York City is a completely novel thing. It reveals a new world with skateboarders and skate parks all around.
For New Yorkers, skateboarding is not only for recreation, but also for transportation.
"For me it's a transportation method, because of its ease of use and quick movement it can bring," wrote Krishan Patel, a visiting student at New York University who skateboards everyday, in a survey.
Besides movement, skateboarders also use their boards to do tricks and even dance, which  form elements of the street culture in the United States.
In contrast, skateboarding is not so popular in the Eastern world. 
Johnny Tang is a skateboarder from Toronto and longed to skateboard in China. However, Tang's mom told him not to bring his skateboard to China.
" She said there were only 'dirt roads and horses' since she was really embarrassed that have a 17-year-old skateboarder kid in front of her traditional family," said Tang.
"I just rarely see people play skateboarding [in China] ," said Jenny Wang, a Chinese visiting student who showed interest in skateboarding.
"Comparing to the skateboarders in New York City, who usually skateboard on the road as transportation, people consider the ones in China as trouble makers on the road," she said.
Skateboarding has been slow to develop in China because of the lack of a strong preexisting street culture and of a skating infrastructure, according to Wikipedia.
"It's hard for Chinese culture to accept this kind of exotic pastime. On one hand is Chinese conservative thoughts; one the other hand is the stereotype in their mind, which depicts skateboarders as bullies," said Zhiqiang Xu on Zhihu, a Chinese website.
"Also, skateboarding needs economic base to support. Some families in China have difficulties to afford skateboards," he wrote.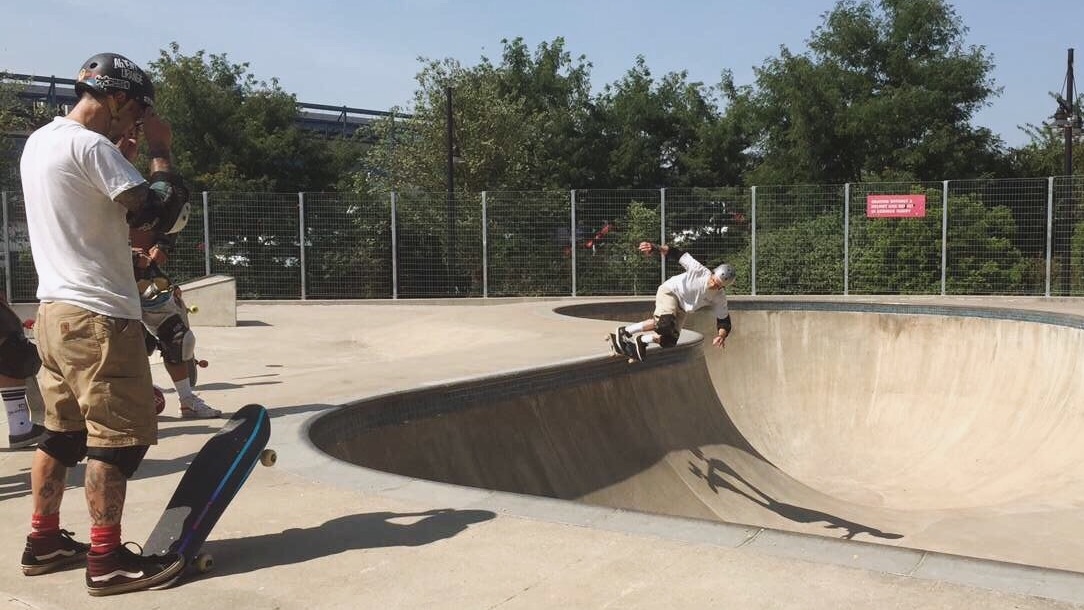 Keep optimistic and go skateboarding
On a sunny Saturday afternoon, skateboarders clustered in the Lower East Side's Coleman Park chatting and practicing. Pat Shields, who began to skateboard at seven and has been skateboarding for 20 years, was joking and laughing with his friends.
According to a survey conducted by an New York University Precollege journalism student, most of the skateboarders interviewed in New York City said that they have optimistic opinions toward life. And most of them said they have changed since skateboarding.
In the survey, the average optimism rating toward life given by skateboarders interviewed in New York City was 4.5 out of 5. More than a half of the interviewees gave a full score about how optimistic they think they are. All of them gave no less than 3 for the rating.
Also, 12 out of 13 responses said that skateboarding changed them in a positive way.
"It taught me to never give up," said Robbie Berg, who has been skateboarding for 27 years since after 12.
"I think it makes anyone stronger; mostly it just makes people have a respect for certain things," said Andrew Gelles, a professional skateboarding coach who started skateboarding in childhood.
"As you rarely see a skateboarder get frustrated easily cuz they have been meeting [obstacles] for so many times," he said.
Several responses also said that skateboarding shaped them as a person. 
What people do strongly affects who they are, according to a psychological study of the connection between hobbies and personalities by M.Farouk Radwan M.S., who has studied psychology  for 11 years and holds several related degrees.
"There is no separation between me and skateboarding. It built me. It's essential and it's my existence," said Pat Shields, a skateboarder who has been skateboarding for 20 years.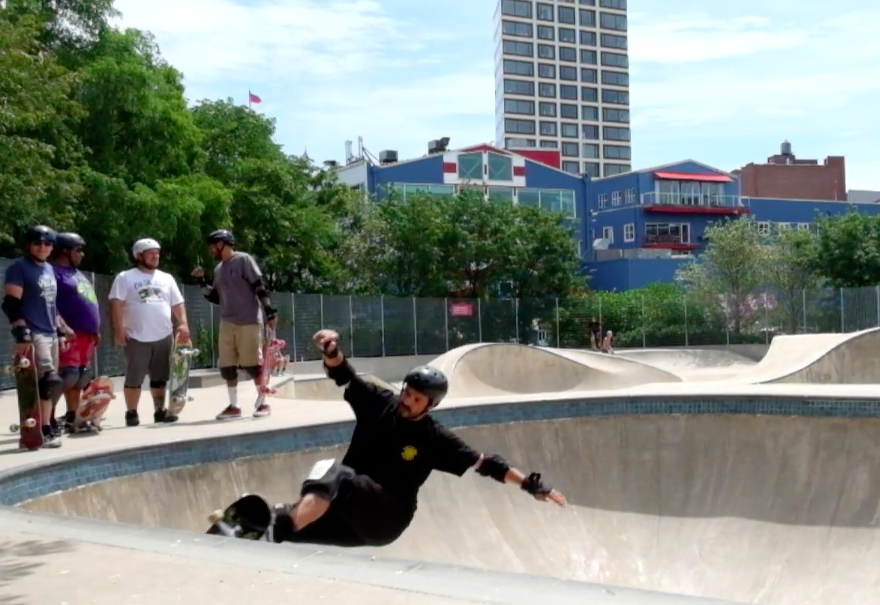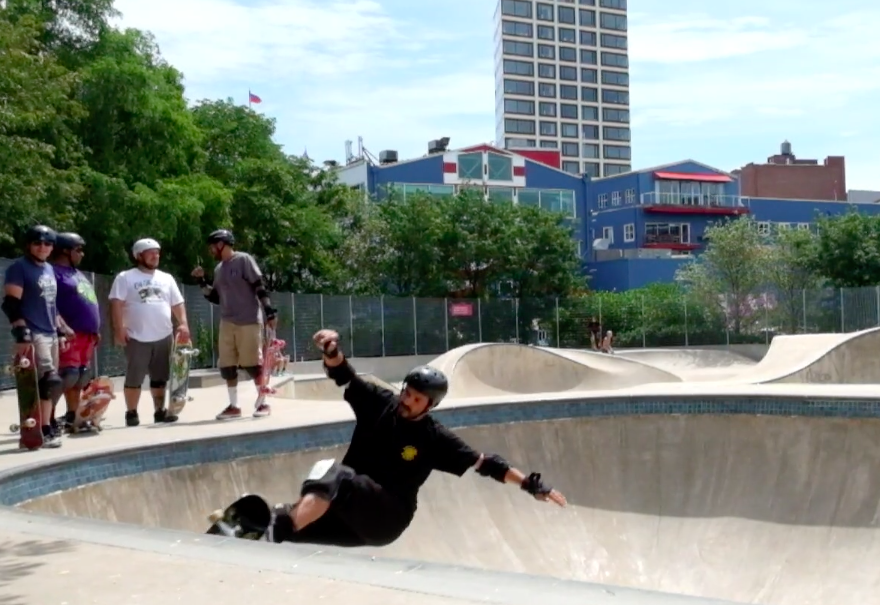 China: The world's next skate park
Though the Chinese visiting student Jenny Wang rarely sees people skateboarding at home, skateboarding is in fact becoming more and more popular in big cities in China, especially in Beijing, Shanghai, and Shenzhen where a lot of skate parks have popped up.
"China is probably the most amazing place in the world to skate right now," wrote a veteran skateboarder Tommy Zhao in Huck, a bi-monthly magazine about subcultures. "You get to be one of the first dudes to skate these places, and everyone wants to leave their mark."
"It's becoming harder and harder back home [in the US]. There's so much security, people are always kicking you out, yelling at you and giving you tickets," said Zhao.
Located on the outskirts of Shanghai, Shanghai Multimedia Park is now formally the largest skatepark in the world at 12,300 square feet, according to Skateboarding Magazine.
Beijing International Fashion Sports Park has became one of the largest indoor skate parks in the world, according to Wikipedia.
In addition, Shenzhen is featured by Wikipedia as the most popular destination for visiting pros because of its smooth black marble ledges and security guards who are indifferent to skateboarding.
Yingyin Jade Chen is a Chinese senior student in Jiangsu Tianyi High School who went to New York University Precollege Journalism School.