By Paula Seligson
Joe Albert's weekly breakfast with a group of friends is like a dirty habit he can't kick. "Instead of smoking, we come here," he joked.
Walk into the Downtown Deli and Eatery in Scranton on Saturday mornings, turn right and go to the big round table at the end for a breakfast group of mostly veterans, a retired priest and a self-described Demopublican. The group of (nearly) lifelong Scrantonians talks news, politics and their home.
The group has been meeting every Saturday morning for about four years.  Their founder, Eugene "Ike" Refice, a photographer and World War II veteran, passed away last year.
Their regular waitress, Maggy Hanlon, 25, looks forward to seeing them each week.  The group always teases her, she said, and she can list off their orders from memory, such as "one blueberry pancake, only two pieces of bacon, not three."
"They're just jokesters," Hanlon said. "Whenever they come in, you know they're going to laugh and have a good time."
"It is stimulating conversation every single Saturday morning from various opinions and various walks of life," said Bob Shlesinger.  "We're all friends."
"My wife just wants me to get out of the house," David Wenzel added.
So where do their beliefs fall on the presidential election?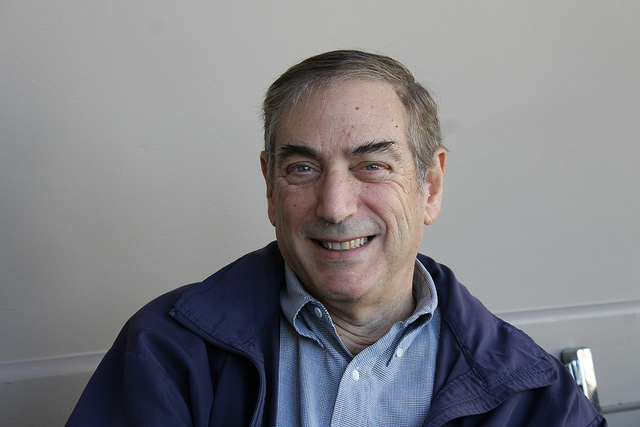 Joe Albert, 69
Served in the Army, President of Eli H. Albert Agency (insurance)
Voting for: Trump
"I can give you a hundred reasons not to vote for Trump. There's only two reasons to vote for Donald Trump. One, he can't be bought. Everybody agrees with that.  And two, he will shake up Washington, and everybody agrees with that. And the questions people have to ask themselves is, do they want Washington shook up?"
"There's only one reason to vote for Hillary. In 30 years name one thing she's successfully done.  You can't. If you like Obama, vote for her, because you get four more years."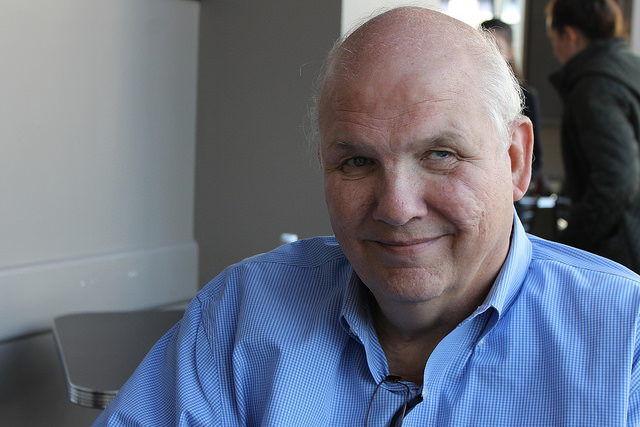 David Wenzel, 71
Former Mayor of Scranton, 1986-1990.  Advocate for people with disabilities.  Served in the Army in Vietnam and lost both legs, his left arm and vision in his left eye to a land mine.
Voting for: Undecided
Wenzel is a lifelong Republican.  "I don't know who I'm voting for at this point.  When I look at those names on the ballot, I might not pick either one of them really at this point right now, to tell you the truth…  I'm just going to have to do a lot of soul searching between now and the election."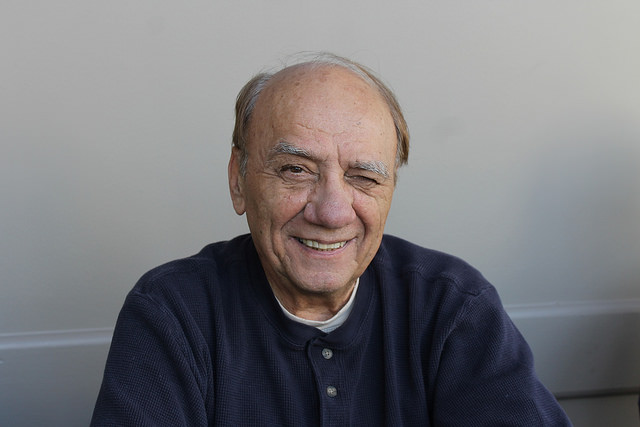 Mike Iacavazzi, 75
Served in the Air Force, retired from the U.S. Postal Service
Voting for: Trump, but still weighing the options
"(Hillary Clinton) said she's going to follow Obama. I want a change, see what's going to happen."  That's why he plans to vote Trump.  "She's going this way, he's going that way, I know what's going to happen with her, I don't know what's going to happen with Trump, maybe I'm taking a gamble, I don't know."
If Clinton wins:  "I'm realistic.  They say she's going to win.  Okay, she wins. I have to deal with it… She would sell her soul to the Republicans just to get what she wants, to be in the history books. You can work with Hillary. If Hillary gets in I can live with that because she will work to get her programs through, a piece of it. She will work with the Congress, whereas Obama has been giving Republicans a tough time."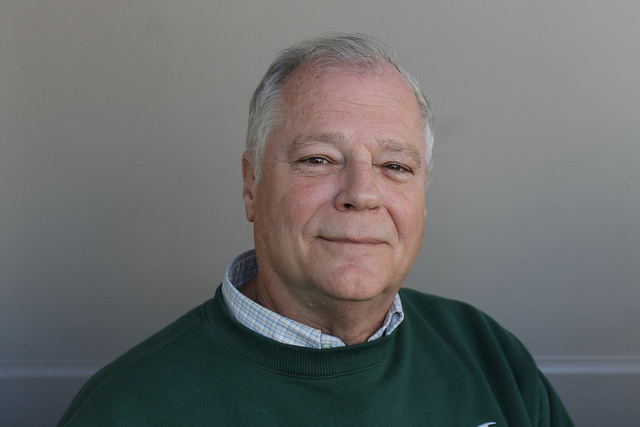 Bob Shlesinger, 66
Executive Director of the Scranton Public Theater
Voting for: Trump
Shlesinger is a self-described Demopublican.  "I spent my life in the arts and development area, and traditionally I have always voted for the Democrats, because I'm a Democrat in my heart, but over the years I've become a Republican in my pocket book."
Shlesinger said he is tired of pay-to-play.  "Hillary is for more government, Trump is for less gov. I believe in less government now.  Trump talks about casting the right people on the right spots to run for things.  When you have more government, you're not necessarily casting the right people to run various organizations, you're playing the patronage game, you're going to give it to those who did whatever they did to get you elected."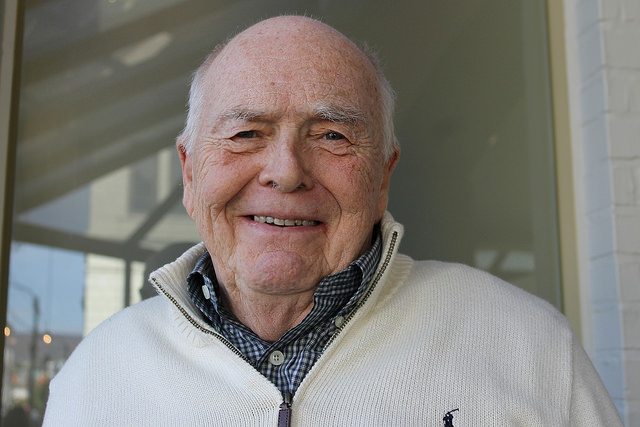 Edgar "Gar" Kearney, 78
Served in the Coast Guard, retired editor at the Scranton Times-Tribune.
Voting for: Trump, but that could change
"If the election were today I think I'd vote for Trump.  I know he's a wild man but we've got checks and balances to keep him under control I hope. And he's just saying things everybody else feels, and I have my fill of Clintons.  They have so much baggage.  I know Trump is no angel but they're just as bad I think and this has been a bad election… Nobody decent is coming forward anymore to run."
Kearney said he votes Democrat locally, and Republican for president.  The last time he voted Democrat for president was Lyndon B. Johnson in 1964.  "I should have voted for Goldwater."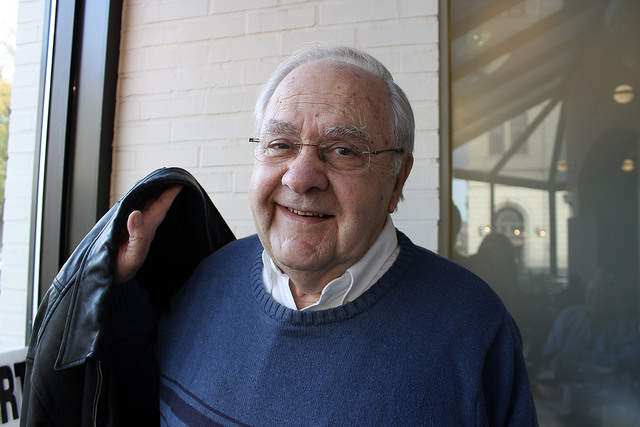 Monsignor Constantine Siconolfi, 82
Retired ordained priest for the Roman Catholic Church in Scranton.
Voting for: "I have to consult with my master first," he said, looking up.